Tampa is experiencing rapid growth, and the downtown interchange is a known chokepoint.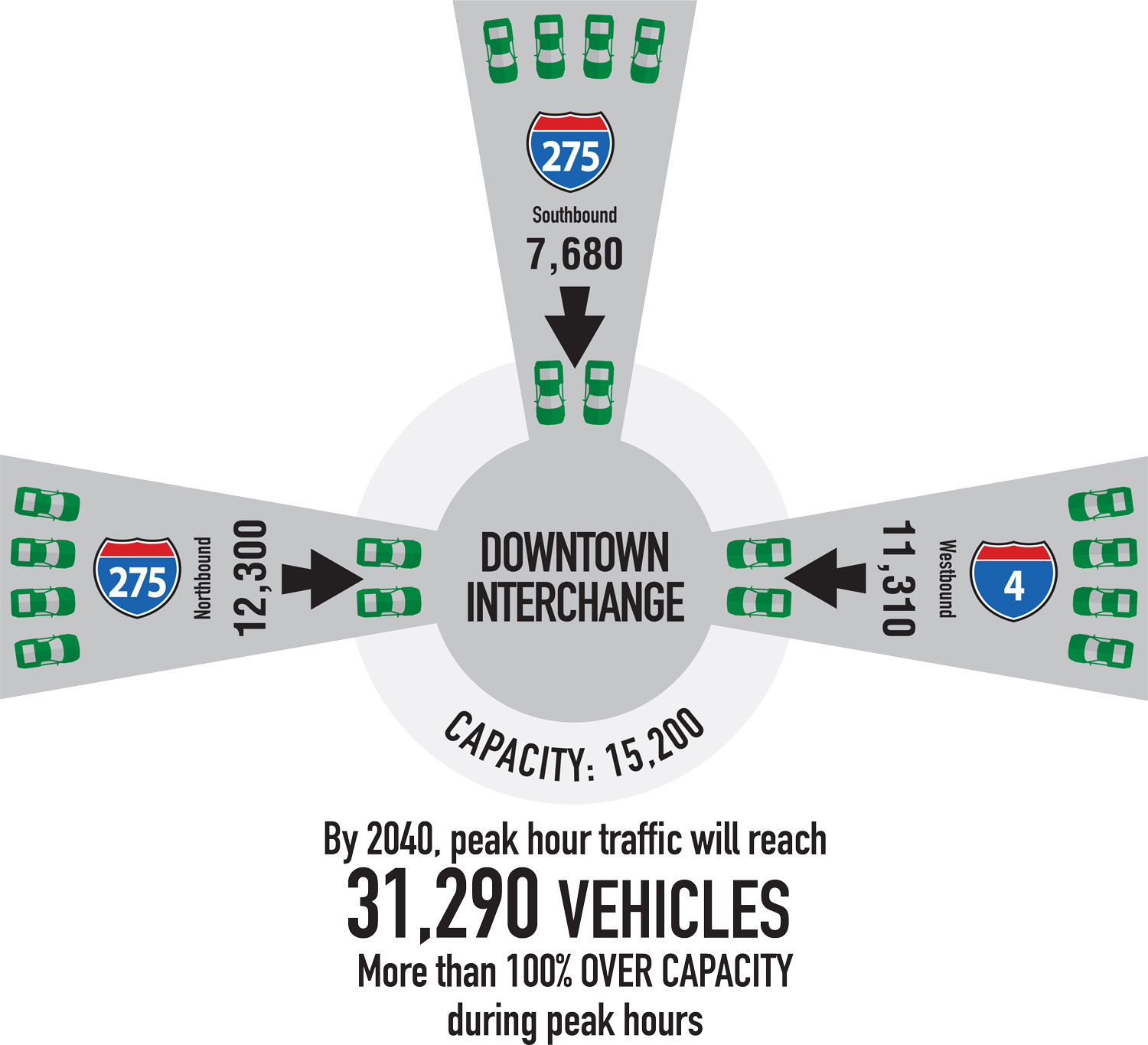 Tampa's downtown and surrounding urban core  is rich with cultural and historical resources. The downtown interchange and corridors of I-275, I-4 and the Selmon Expressway are key links in Florida's interstate freeway system providing freight and passenger mobility. They serve as important commuter routes to suburban and urban communities in the Tampa Bay metropolitan area providing access to jobs, medical facilities, universities and cultural resources.
Wait, didn't you fix that already?
FDOT completed operational improvements to the Downtown interchange in 2006, but FDOT has had a long-standing plan to redesign and reconstruct the Downtown Tampa interchange. The 2006 improvements can be compared to interim improvements in a home renovation. Homeowners may only have funding to replace their floors and windows, but they know that eventually they should replace the HVAC, plumbing, electrical, etc. as funding becomes available. FDOT has planned on redesigning and rebuilding the Downtown Tampa interchange since the late 1980s. The interchange is part of the original Tampa Interstate Study. The current interchange concept has been designed to modern standards, using the most recent traffic data and demographic projections. The design concept is being evaluated under current environmental assessment policies and procedures and a Locally Preferred Alternative has been identified as part of the SEIS.