Upcoming Community Events
January 2023 Community Conversations
To view the display exhibits and the narrated presentation from the Community Conversations, click here.
Spring 2022 Community Conversations
The Florida Department of Transportation hosted Community Conversations in East Tampa and Tampa Heights Communities.
To view the materials presented and meeting summaries, click below.
On September 15, 2020 the Federal Highway Administration granted Location and Design Concept Acceptance for the Tampa Interstate Study (TIS) Supplemental Environmental Impact Statement (SEIS), Record of Decision (ROD), and Section 4(f) Evaluation. This action was published in the Federal Register on September 25, 2020.  To view the SEIS documents, click here.
On February 25 and 27, 2020, the Florida Department of Transportation held a Public Hearing on the Tampa Interstate Study (TIS) Supplemental Environmental Impact Statement (SEIS) Locally Preferred Alternative that includes the Westshore Area Interchange (I-275/SR60), Downtown Tampa Interchange (I-275/I-4), and the I-275 Corridor that connects them. Click here to view all materials presented at the public hearing.
On October 24, 2019, Governor DeSantis announced $1.4 Billion to reconstruct the Westshore Area Interchange (I-275/ SR 60) in Tampa. Construction is set to begin in fiscal year 2023-2024. This is the largest transportation project to be funded in FDOT District 7's history and is part of the Tampa Bay Next program.  To see the latest concept, click here. For the press release, click here.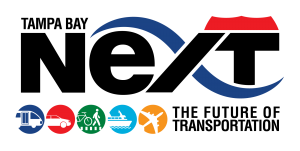 Tampa Bay Next Priorities:
Move people and goods safely and efficiently

Build a comprehensive regional transportation system

Create meaningful opportunities for public input

Balance regional needs with community concerns

Commit to sustainable infrastructure decisions
FDOT is committed to developing a comprehensive and multimodal regional transportation system.
Have a question or comment?