Howard Frankland Bridge
FDOT is rebuilding the existing northbound bridge, which was originally constructed in 1959, and adding capacity to alleviate traffic congestion.
The most recent plan for the Howard Frankland Bridge was announced in early 2017. Since that time, the Florida Department of Transportation conducted public outreach as part of the Tampa Bay Next process and gathered valuable input to enhance the project.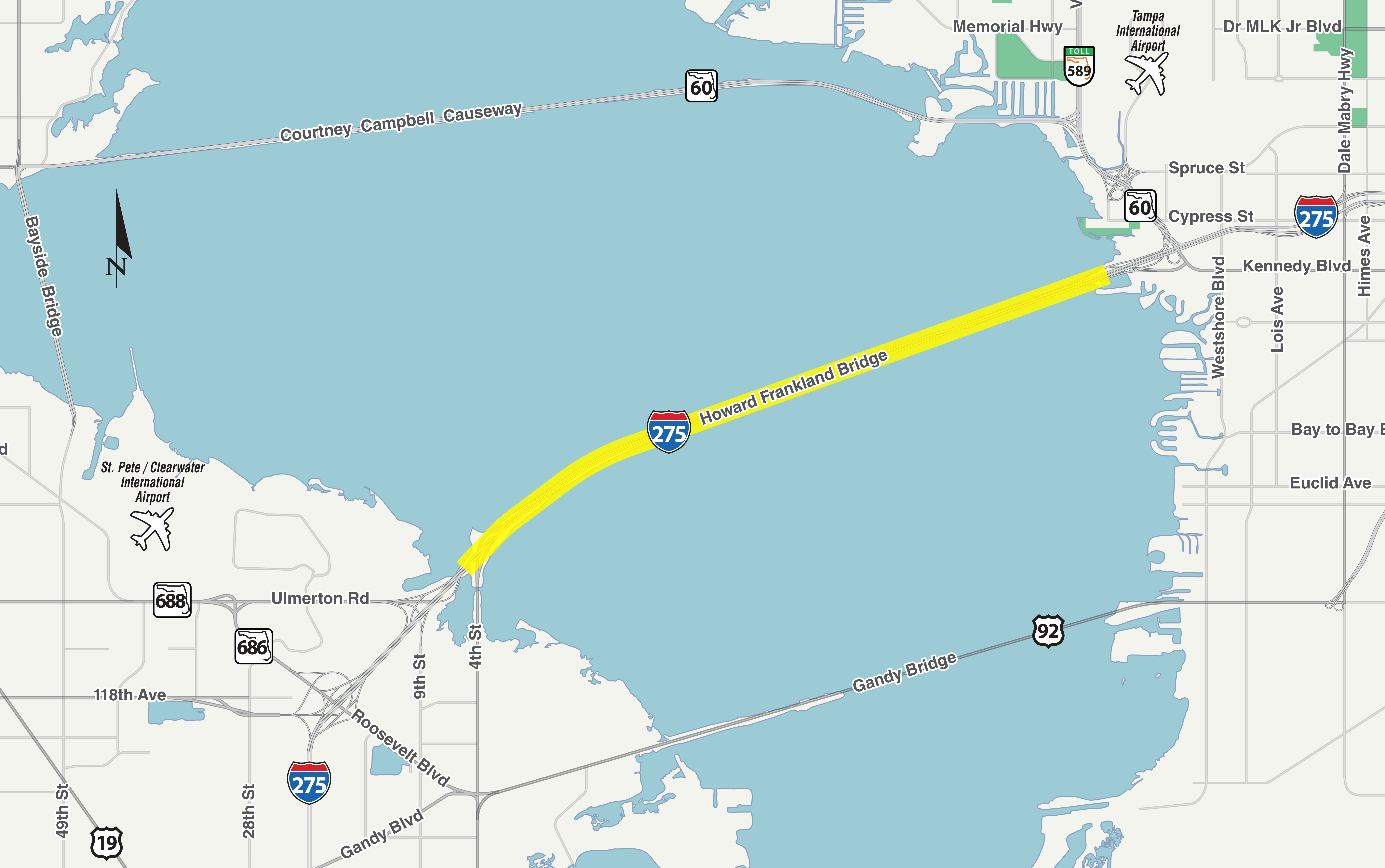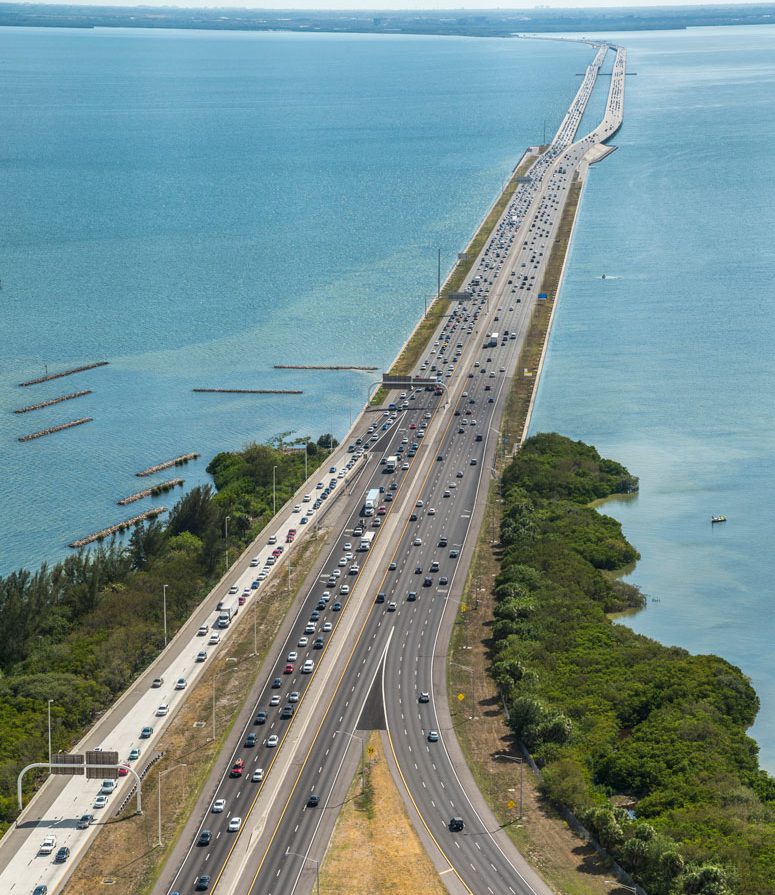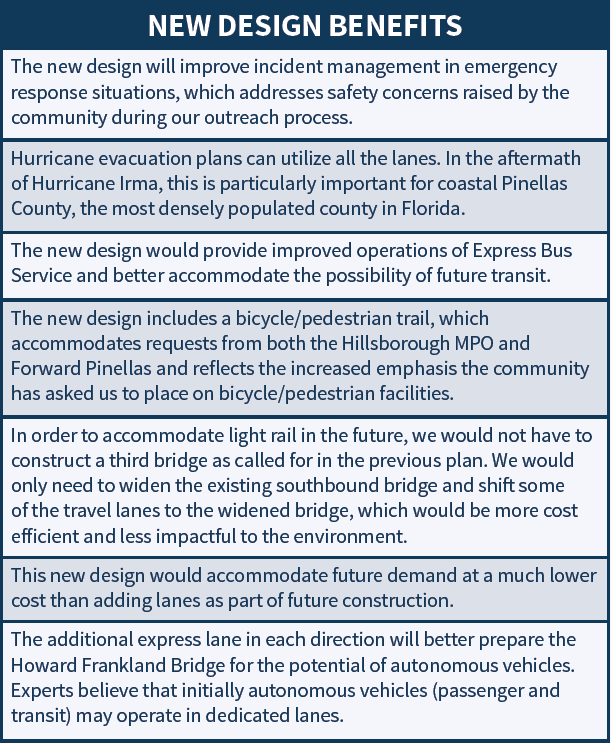 Click here to view the latest Howard Frankland Bridge Fact Sheet.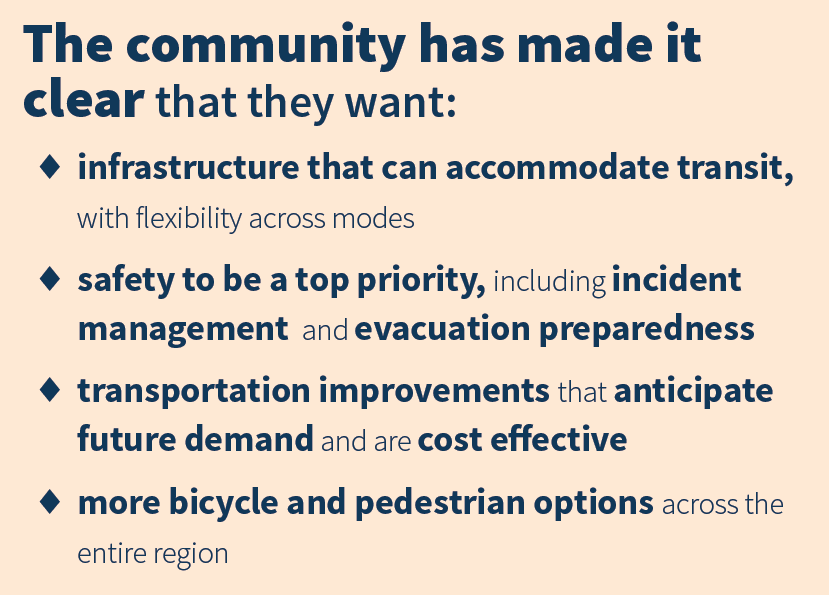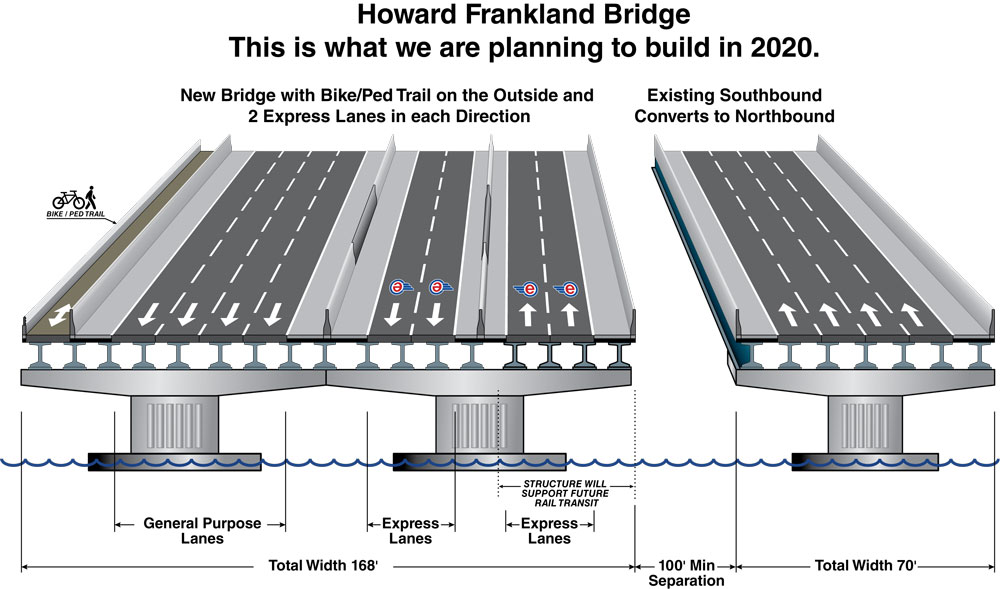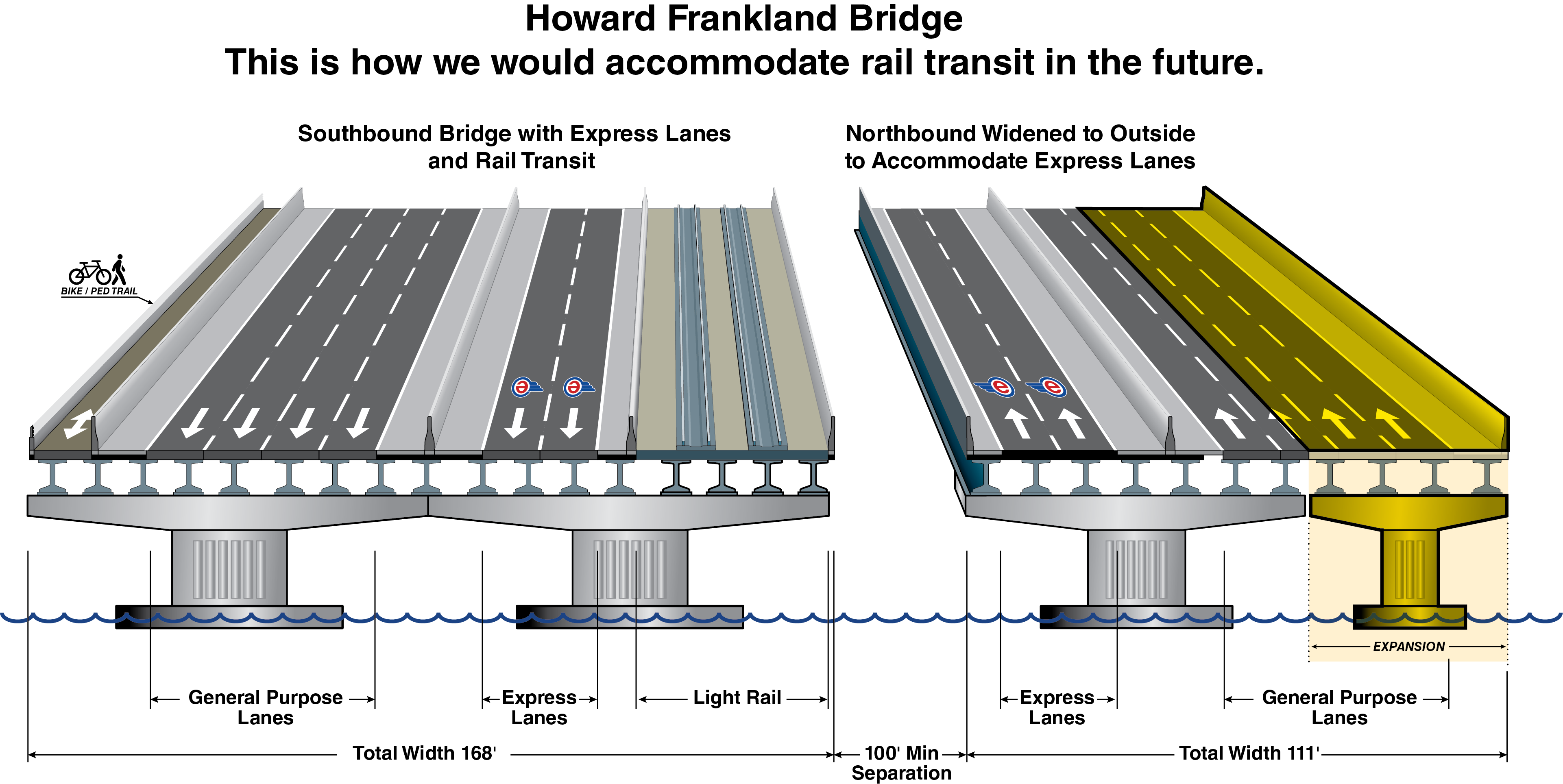 Howard Frankland Bridge Industry Forum
September 17, 2018
Roll Plots
– 

Hillsborough


– 

Pinellas

Fly through video animation along the

Pinellas Causeway

Fly through video animation along the

Hillsborough Causeway
Public participation is solicited without regard to race, color, national origin, age, sex, religion, disability, or family status. Persons who require special accommodations under the Americans with Disabilities Act to participate in this informational meeting, or persons who require translation services (free of charge) are asked to notify the agency at least seven (7) days prior to the meeting by contacting: Alex Henry, Public Involvement Coordinator, at alex.henry@dot.state.fl.us or (813) 975-6405. The environmental review, consultation, and other actions required by applicable federal environmental laws for this project are being, or have been, carried out by the Florida Department of Transportation (FDOT) pursuant to 23 U.S.C. §327 and a Memorandum of Understanding dated December 14, 2016 and executed by the Federal Highway Administration and FDOT. If you are hearing or speech impaired, please contact the agency using the Florida Relay Service, 1 (800) 955-8771 (TDD) or 1 (800) 955-8770 (Voice).
Comuníquese con nosotros: Nos importa mucho la opinión del público sobre el proyecto. Si tiene preguntas o comentarios, o simplemente desea más información, por favor comuníquese con nosotros. Nuestra representante en español es: Lilliam Escalera, (813) 975-6445, Lilliam.Escalera@dot.state.fl.us.