FDOT Hosted Public Hearing - Session 1
Time: 5:00 p.m. until 7:30 p.m.
Location: Hillsborough Community College, Dale Mabry Campus, Student Services Building
4001 W Tampa Bay Boulevard, Tampa, FL 33614
The public hearing will be held on two separate dates to allow for maximum participation. The information presented at each hearing will be identical. Beginning at 5:00 p.m., FDOT representatives will be available to answer questions and discuss the project. The formal portion of the hearing will begin at 6:00 p.m., providing the opportunity for oral public comments. A court reporter will be available to receive comments before and after the formal portion of the hearing.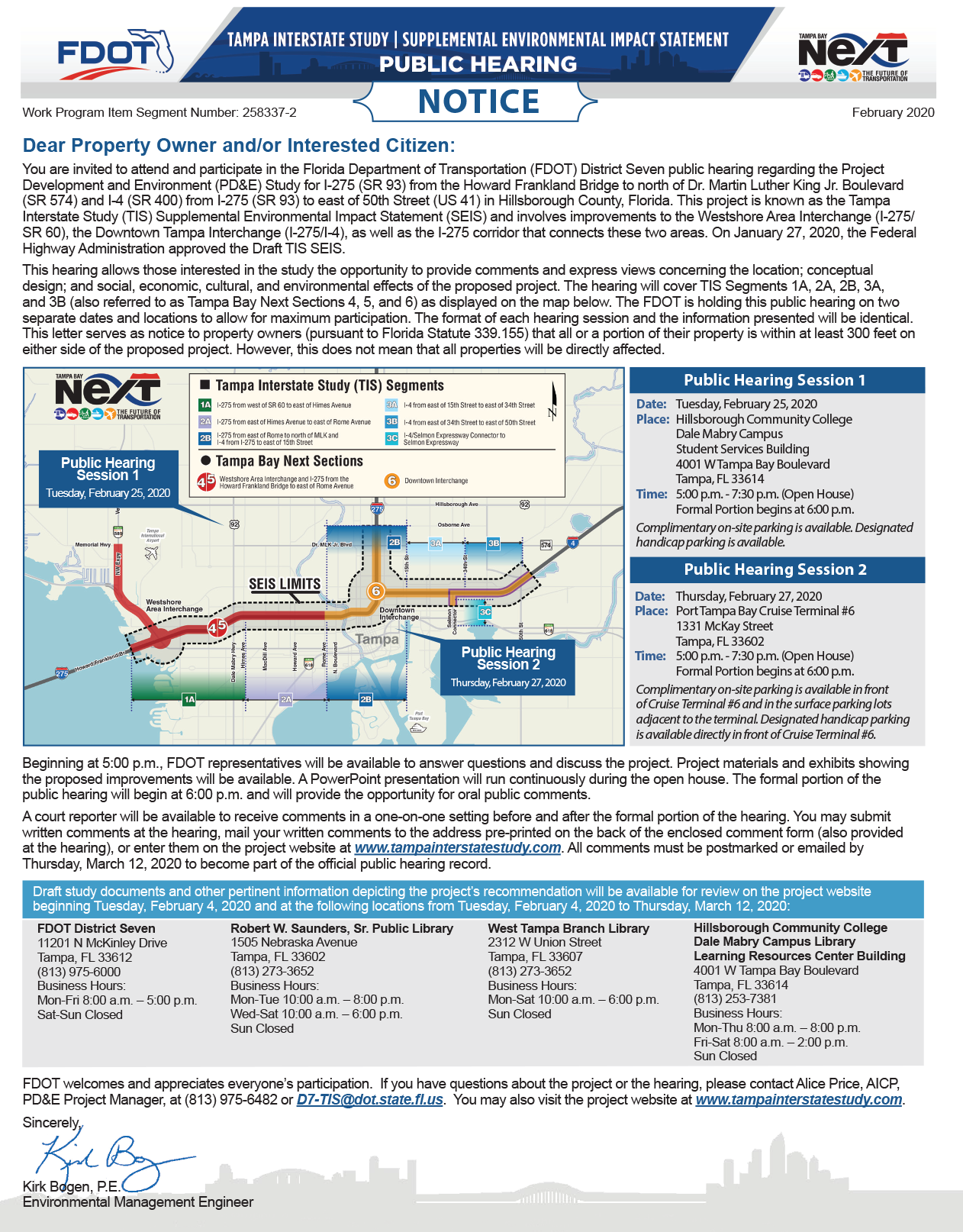 TIS SEIS Public Hearing Notice