Upcoming Community Events
Community Event
Time: 8:00 a.m. until 1:00 p.m.
Location: Hillsborough County Entrepreneur Collaborative Center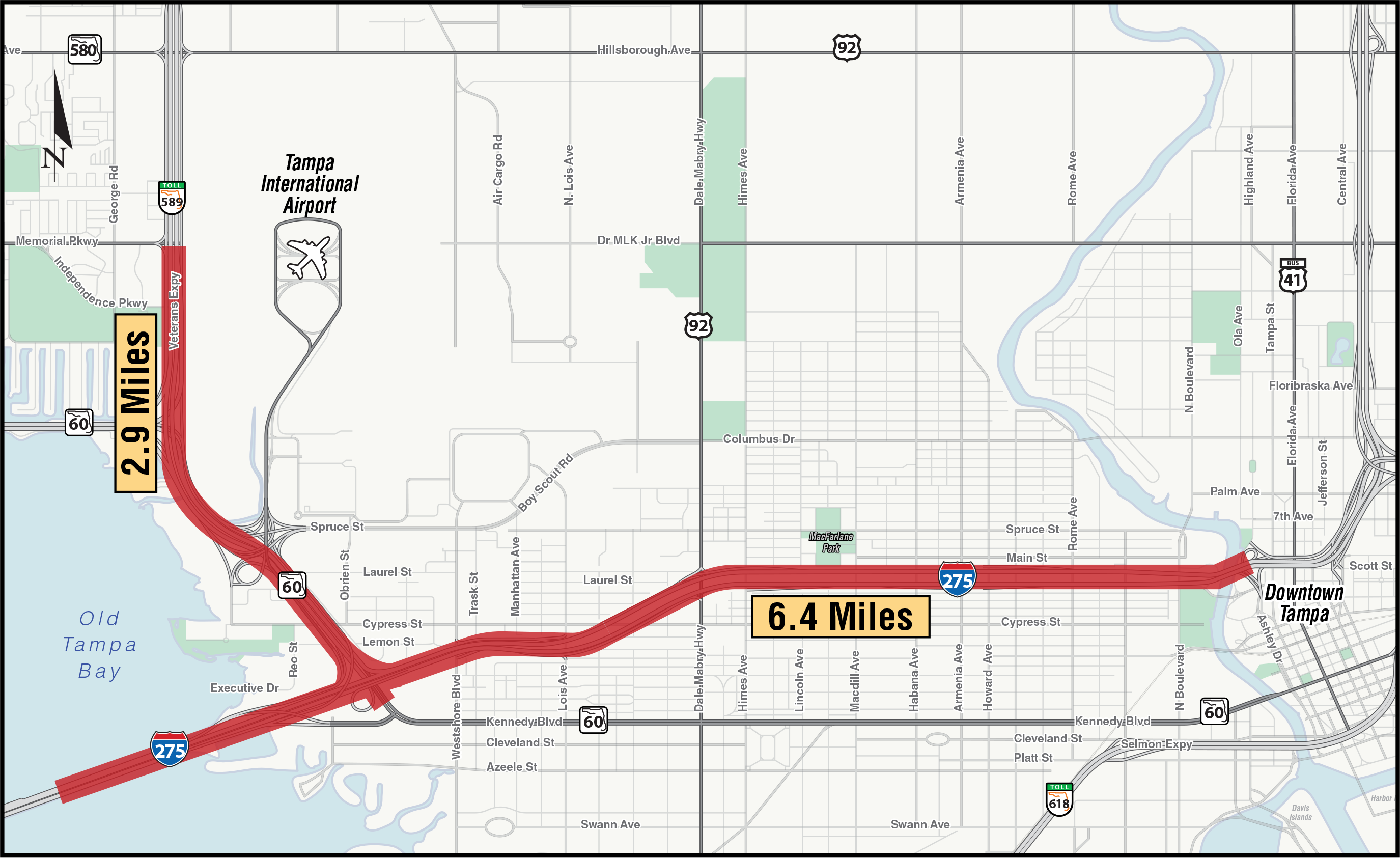 Westshore Interchange Reconstruction and I-275 Improvements Construction Industry Workshop Registration – Prime Contractors and Joint Venture Teams
The workshop will be conducted in two parts; an informational presentation and one-on-one meetings. Workshop attendance is limited to prime contractors and joint venture teams. Advanced registration is required. Click here
The latest project information is available online for review at TampaBayNext.com/projects/Westshore-area-interchange/
On October 24, 2019, Governor DeSantis announced $1.4 Billion to reconstruct the Westshore Area Interchange (I-275/ SR 60) in Tampa. Construction is set to begin in fiscal year 2023-2024. This is the largest transportation project to be funded in FDOT District 7's history and is part of the Tampa Bay Next program.  To see the latest concept, click here. For the press release, click here.
On May 21 and 23, 2019, the Florida Department of Transportation held a Tampa Interstate Study (TIS) Supplemental Environmental Impact Statement (SEIS) Public Workshop to review and discuss Downtown Tampa Interchange concepts, Westshore Interchange concepts and Northwest (Veterans) Expressway design changes. Click here to view all material presented at the workshop.
Tampa Bay Next is a program to modernize Tampa Bay's transportation infrastructure and prepare for the future.
Tampa Bay Next Priorities:
Move people and goods safely and efficiently

Build a comprehensive regional transportation system

Create meaningful opportunities for public input

Balance regional needs with community concerns

Commit to sustainable infrastructure decisions
FDOT is committed to a comprehensive approach to transportation planning and development for an integrated, multimodal regional transportation system.
Have a question or comment?